prettypresentslanding
prettypresentslanding
Pretty Presents Shaker Kit
  
The new Pretty Presents kit is perfect for creating birthday card, everyday cards, even holiday cards. Kit includes everything needed to create fun, interactive cards. 
 
Kit contents:
1 qty 6x6 paper pad with 24 sheets 
3 qty Present dies (size: 1.25x1.5, 1.5x2.75, 1.75x2.5)
1 qty 4x6 clear stamp sheet
9 qty Foam Pop Up squares with acetate covers 
9 qty Exclusive Toppings 
1 single pocket storage envelope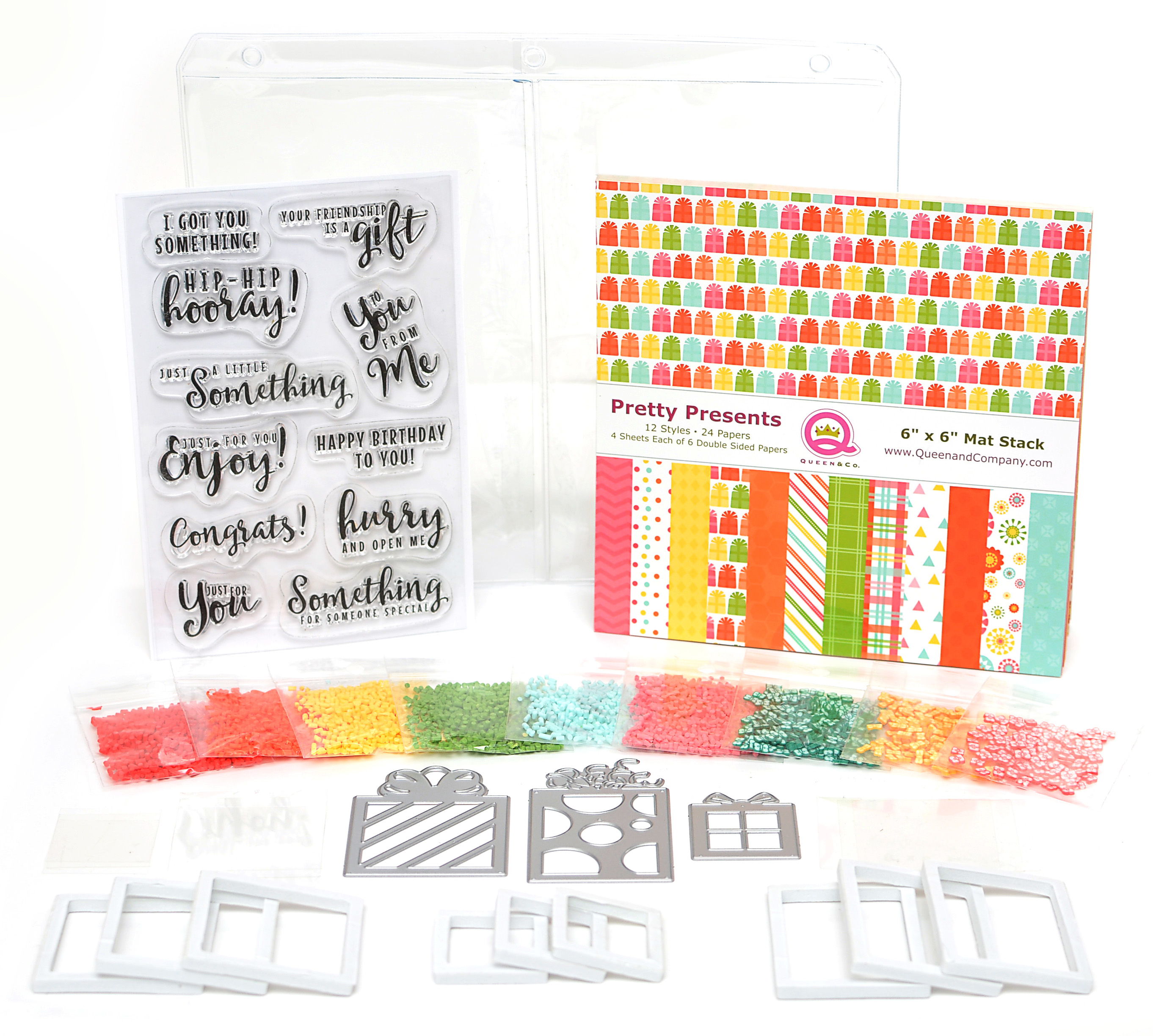 Pretty Presents Shaker Kit Video Preview

Take this kit for a virtual test run in this fun You Tube video preview. See how easy it is to make fast and fun shaker presents for your handmade cards or scrapbook layouts! 
Create shaker elements for Scrapbook pages
Add some movement and interest to your next scrapbook page with the Pretty Presents kit! Craft a fun shaker present and simply drop it in to your layout! 
Pretty Presents Prcoess Video - Cards
Join designer Rebecca Keppel on her creative process while making two fun shaker cards with the new Pretty Presents kit! Rebecca creates two great cards using the kit with great tips and techniques!